The Gospel Village

An Amazement Park, Inc.

"Where Christ Revives Lives"
OUR VISION OF TOMORROW

It is our desire to reach the children of this community and their families, with the gospel of Jesus Christ.

HOW?

To provide wholesome Christian education and spiritual values to the community; to further the gospel of Jesus Christ through activities, studies, Christian concerts, puppet shows and such other educational media as the directors may approve. To merchandise Christian materials and supplies, to provide exhibits, worship facilities, and food on the premises. The names of buildings in THE GOSPEL VILLAGE are:
May God be glorified through each endeavor, and every person involved with The Gospel Village to exalt the precious name... JESUS!
OUR LOOK AT TODAY...
We are concerned Christians who are doing something about our "uttermost part of the earth."
We live and work here in Southeast New Mexico, and like you, are ready to return the focus of young and old alike, back to the basics...
Jesus' message is...
OUR OBJECTIVE
"To instruct them to do good, to be rich in good works, to be generous and ready to share, storing up for themselves the treasure of a good foundation for the future so that they may take hold of that which is LIFE indeed!"
I Timothy 6:18-19
The Gospel Village is being built on the private land of Maureen T. McGinn, funded by private individuals to be used for spiritual and wholesome recreation. All are welcome free of charge and there is no rental fee for selected merchants.
OUR HINDSIGHT
Apathy and the media has progressively instructed more and more violence, and immoral and ungodly behavior.
RESULTS
Children with guns
Teens in trouble
Parents without partners
Children divorcing moms and dads
Forgotten elderly
Abortion running rampant
Children involved in Satanism, driven to kill their parents.
Etc., Etc., Etc.,
ENOUGH!
This is reason enough to determine action NOW !!!
PLEASE COME JOIN US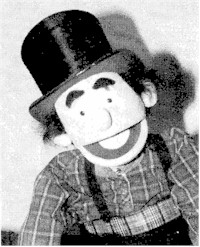 Fill in the membership form and mail it in with your membership fee!
* TIME - Become involved by calling or writing for information on how you can help!
* PRAYER - Diligently pray for THE GOSPEL VILLAGE to preach the gospel, to do the work of God, for its staff and Board of Directors.
* GIVING - Your financial support will help with ministry needs, materials and operating expenses.
---